When choosing the right conference room for your business or organization, you want more than just a table and chairs. You want a meeting room that enhances what you and your partner want to achieve together.
Your space should be spacious, comfortable, accessible, and able to accommodate all types of presentations, group dynamics, and creative endeavors that you undertake. When reviewing the office space available to you and your business, consider your needs and budget.
You can get more details about conference room av at www.scvaudiovideo.com/services/commercial.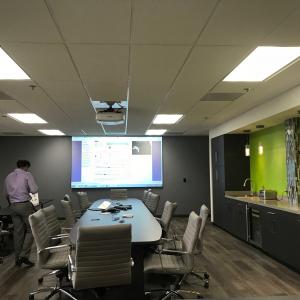 1. Start with logistical considerations: You should have enough space in your conference room to accommodate everyone who will be attending your meeting, seminar, seminar, or event. Find out what space is allocated, and then think a little outside the box.
2. Comfort: Comfort is also important. Check the climate in the room. Make sure you can adjust the temperature in the conference room if your group gets hot or cold.
Make sure you can bring food and drink to work. Invite some colleagues to test the comfort in different rooms. Windows is always helpful, especially if it has a great display and you may want to make sure that you are not in a high-traffic area that could be distracting.
3. Availability of technology is critical: You need a meeting room where you can place all the computers and audiovisual equipment needed for your meeting. Wireless internet access is almost always needed in today's digital world.
Finding the right meeting room for you and your colleagues, clients or partners is critical to a successful business venture.